B.Des., – Bachelor of Design
Duration: 4 years
Eligibility: A pass in 12th grade (any stream) or a Diploma qualification is necessary. NATA is NOT required for this course.
CAAD  offers a four-year exclusive Bachelor of Design (B.Des) as a Collaborative Institute of Alagappa University.  The programme  encourages students to develop their creative design-solving skills and develop creative thinking ability.  The programme will  facilitate students to acquire their own individual design  language during their four year course.
B.Des programme is conducted by CAAD as a collaborative institution of  Alagappa University, a public University located in Karaikudi, Tamil Nadu, India. Founded in 1947, and affiliating under the Tamil Nadu Universities Act, 2002 is one of the leading Universities in India.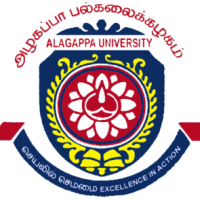 Interior Design Consultant
Residential & Commercial Designer
Furnishing & Color Designer
Built Environment Designer