Independence Day celebration at CAAD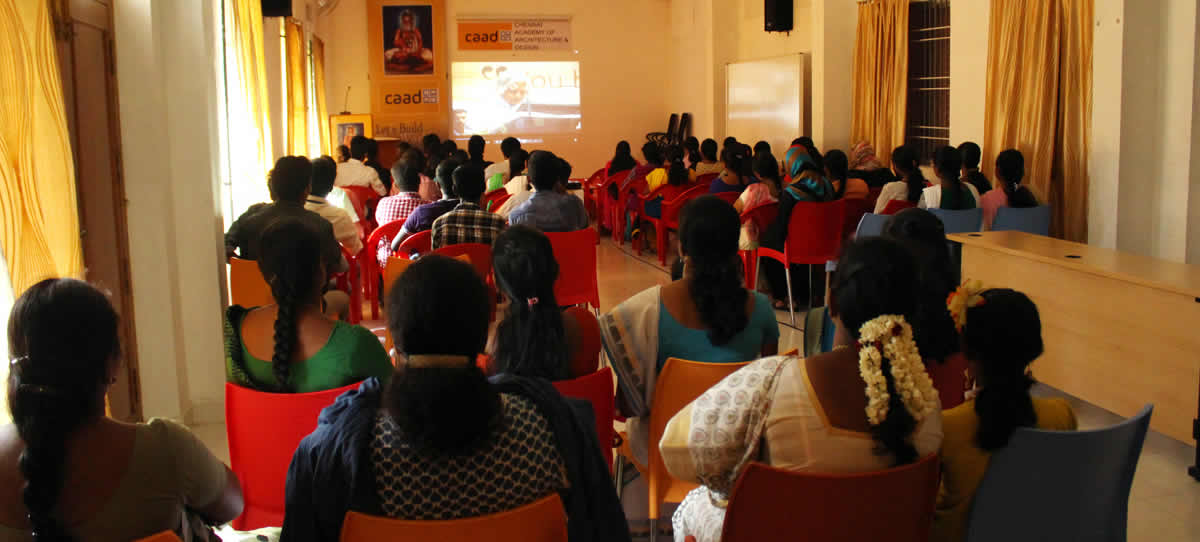 The Celebration Ceremony of 69th Independence Day was jubilated in the premises of CAAD on this August 15th. Prof Vinodh Vijayakumar, Director, CAAD hoisted our National Flag and rendered his honor to the flag and our country's independence. The ceremony was attended by all the faculty members, students and the college administration team.
Flag hoisting ceremony was followed by a viewing of movie session, telecasting inspirational speeches of our former president Dr. A P J Abdul Kalam. The celebration enunciated a respect among the students towards their country and their fellow countrymen. The event concluded informally with various game events for students and faculty.