Mahabalipuram and Pondicherry Field Visit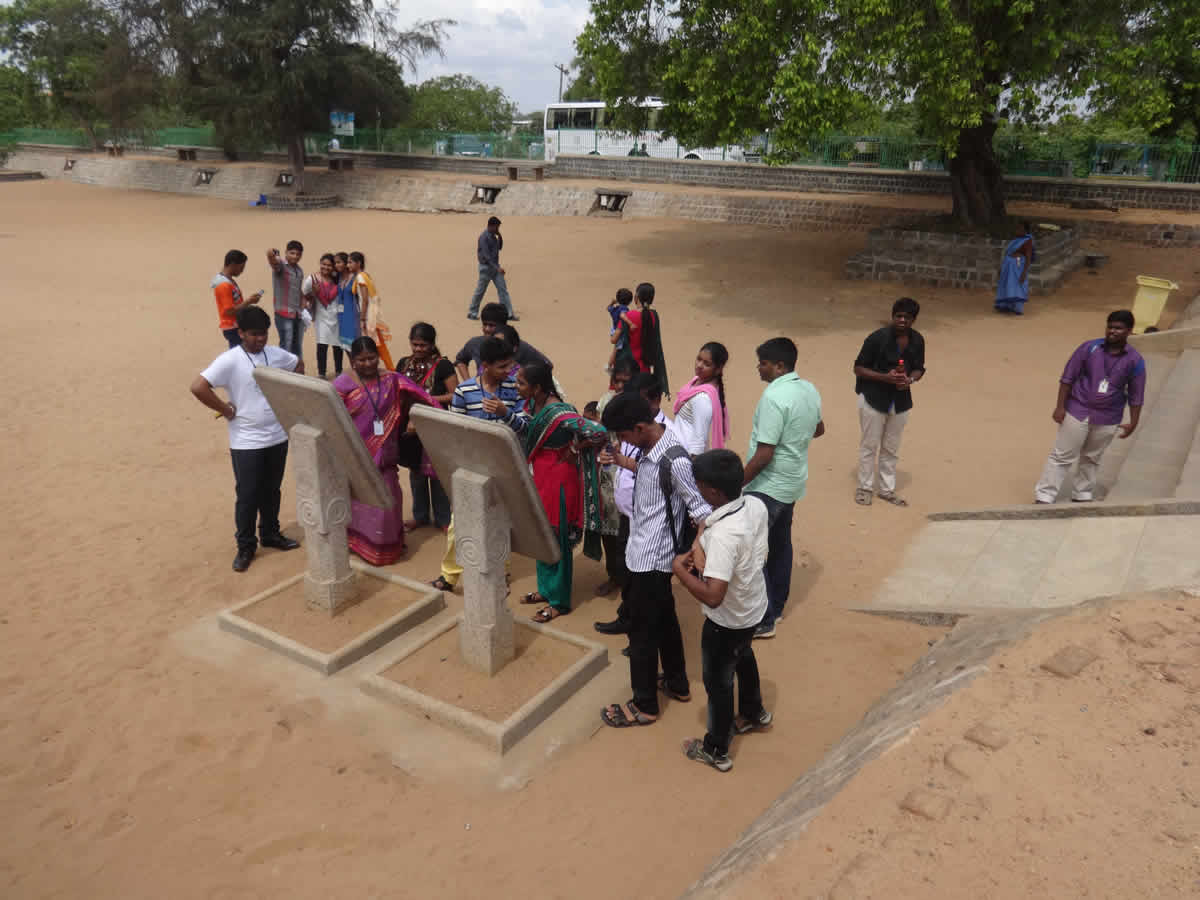 As Part of the CAAD's Course Curriculum, Students visited the following places of Mahabalipuram – Five Rathas, Shore Temple, Arjuna's Penance and Krishna's Butter Ball. Practical experience made our Students to understand Pallava Temple Architecture.
1st Apr 2015
As a part of Architectural Drawing –II, Students did a case study on Pondicherry INTACH Office for Measured Drawing which enrich their knowledge about Architecture at Pondicherry. Students were taken for a walk through the Pondicherry Street to understand the French, Tamil and Frenco- Tamil Settlement.
2nd Apr 2015
As a part of Theory of Architecture Programme, Students were taken to Auroville, Pondicherry to understand the design methodologies how symbolism is focused in Architecture.