Ayudha Pooja Celebrations and Book Kolu at CAAD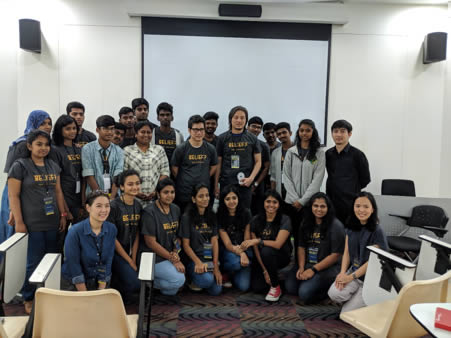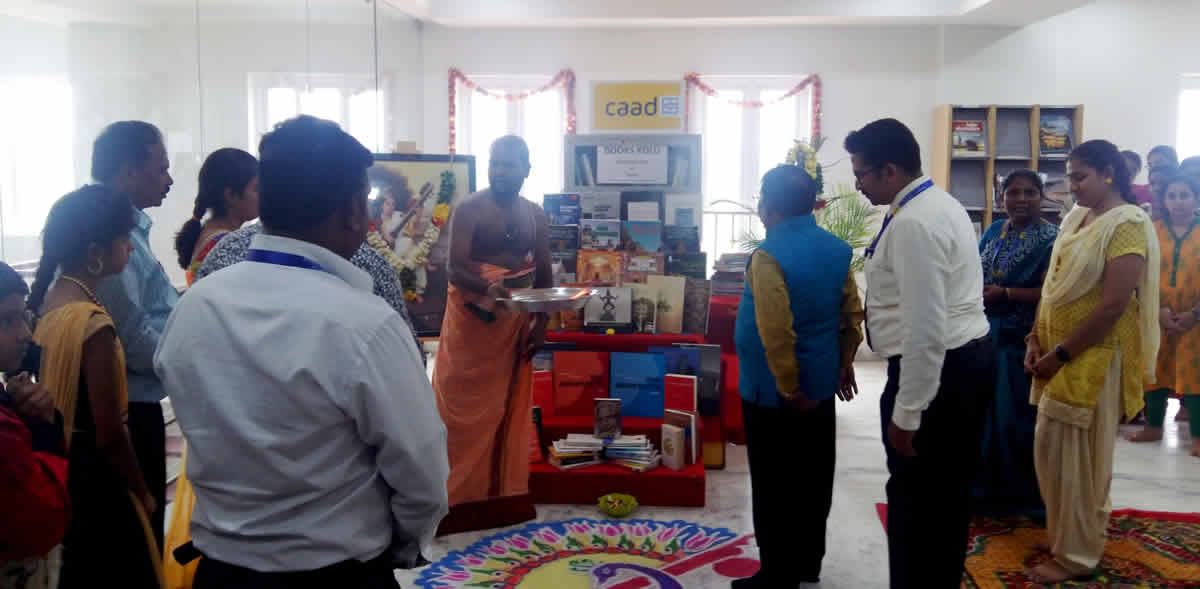 The Celebration Ceremony of 70th Independence Day was jubilated in the premises of CAAD on 15th August 2016. Prof Vinodh Vijayakumar, Director, CAAD hoisted our National Flag and rendered his honor to the flag and our country's independence. Sweets were distributed to all participants. The ceremony was attended by the faculty members, students and the college administration team. The event concluded informally with various game events for students and faculty.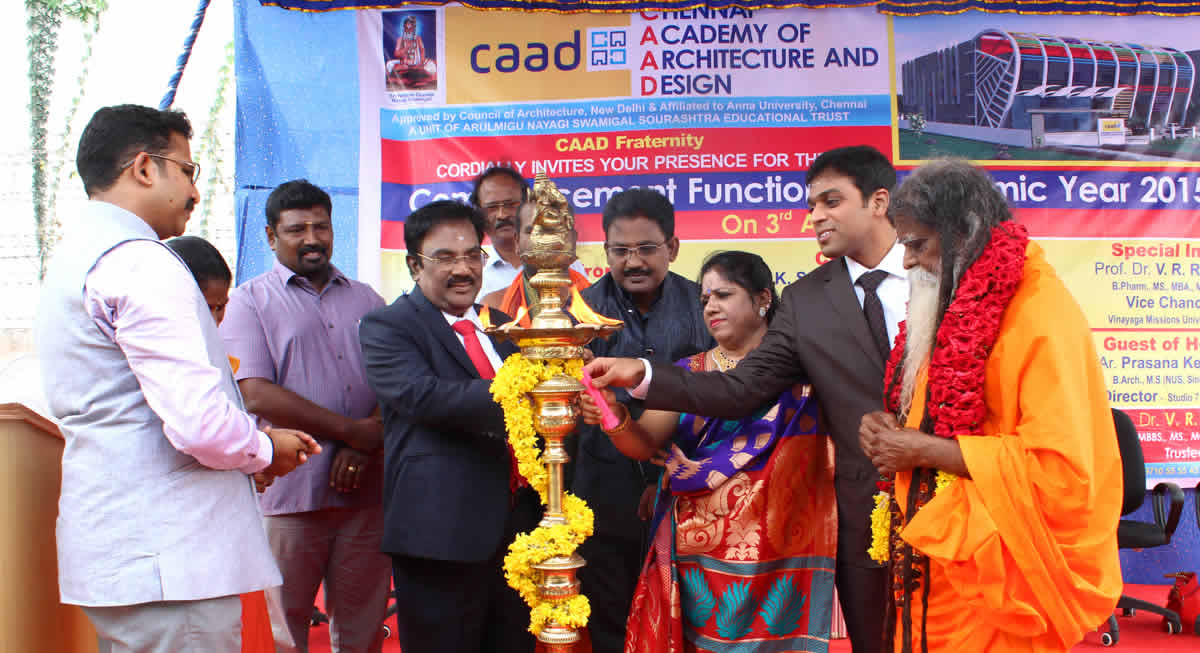 The eleventh of the CAAD lecture series had renowned conservation architect Ms. Kalpana from Chennai, who deliberated her experiences and memories on the topic "Tracing the history of Madras through built heritage". This lecture materialised in a time when we all Chennaites geared up to celebrate the existence of its city as 'Madras Week' celebrations from August 16-23.